History
Aggressive Towing was started in August of 1986 by three Davis' brothers. Over time two of the brothers went in their own directions and Jason Davis and his wife Sherri Crowther were left to run and manage the business. In December of 2018 Sherri suddenly passed, which left Jason and his three kids to keep operations flowing. Over the years the company grew from small and medium wreckers, to full size wreckers, to tractor and trailers to owning a fleet of over 40 plus pieces of equipment to serve the Fraser Valley that specializes in numerous types of services. In late 2019, Jason and the family also welcomed the first grandchild born to Tia Davis and her boyfriend Jordon who also work for the family business. In 2011 Aggressive Auto Towing and the Davis clan also started filming for the hit show Highway Thru Hell seen on Discovery channel alongside Jason's eldest brother Jamie Davis which is who the show initially follows.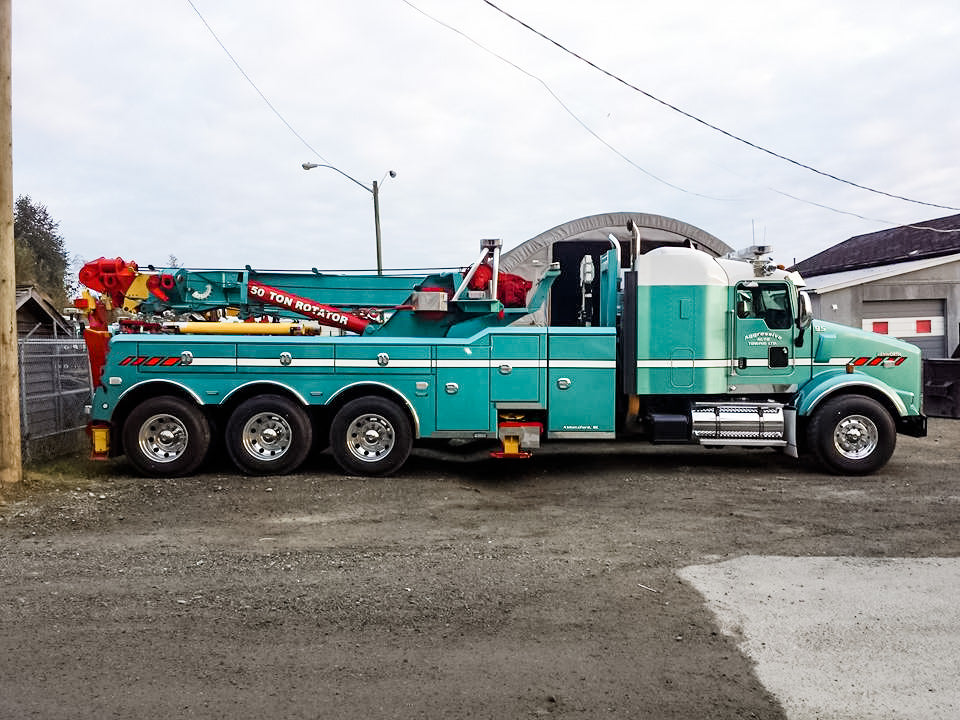 Jason is second generation in towing. He has owned Aggressive Auto Towing since August 1986. He operates one of the rotators alongside his right-hand man Merv. Jason has three children who are also involved with the business. His passion and drive for the industry is motivated by his ambition to help people. Merv has worked with Aggressive for 13 years. He started out by operating and learning how to drive our smallest wreckers, and over the years has worked up through our divisions to be one of the lower mainland's most skilled and respected operators. He is also a manager here with us. Our other staff members admire Mervs' 'go getter attitude' and sense of humour.
Cassandra is Jason's niece and Jamie Davis's eldest daughter. Jamie had two daughters involved with Aggressive Auto Towing in the beginning. Kasmira Mealings, Jamie's second eldest daughter who used to dispatch alongside Cassandra in their younger years but has since had a family of her own and continued with her life in another direction. Cassandra has continued being a part of the company. Cassandra started out in dispatch at a young age and worked her way up to accounting and management. Her dedication to the company is shown by the length of time she has been
committed to the business. People admire her dedication to the family business and making sure Aggressive is doing the best job possible as well as create a better future for the up and coming Davis generations. Her goal is to keep the business and name running for generations to come.
Jasmin and Matia are Jason's daughters. They are third generation to the family business alongside Cassandra and Kasmira. They both work in dispatch and have since the young age of 14. They also manage local processions for the towing community and host the annual Tow Truck Toy
Run.
Tia specializes and focuses on the day to day operations of dispatch and running the office while Jas is in administration, marketing, and sales for merchandise while also assisting with call taking and dispatching.
Aaron is Jason's youngest child and he is starting to become more involved with the family business. He has taken an interest in working on the tow trucks alongside our mechanics and learning how to tow in the yard. Aaron is driven by learning how to solve things, and showing an interest on how things work and what it takes to make a broken down piece of equipment
work again.
Aggressive Auto Towing Ltd.
63 West Railway St
Abbotsford, British Columbia
Canada
V2S 8H9
Phone : 1 (604) 854-5669
Email: dispatch@aggressiveautotowing.com