Fleet
Aggressive Auto Towing is a premier towing company in the Fraser Valley offering 24 hr towing between Vancouver to Boston Bar and beyond. If you're in need of first class towing services, then Aggressive Auto Towing is the company to call. Our professional and experienced drivers are always ready to be where you need them, and offer you the services you require whether it be RV or fifth-wheel towing, small or large wheel lifts, flat deck car carrier service, or low load angle deck truck service.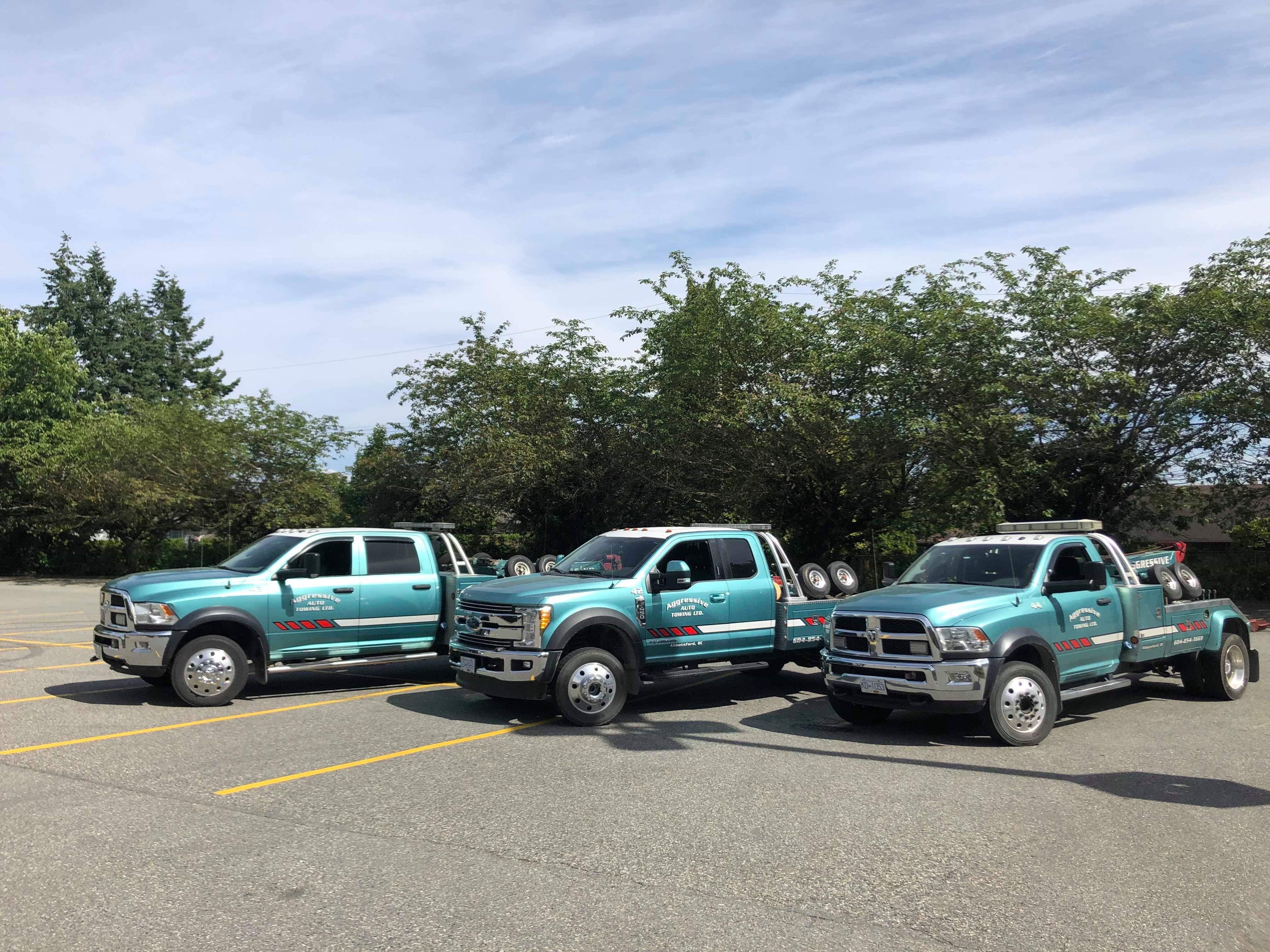 LIGHT DUTY TOW TRUCK
Our light duty tow trucks are equipped to tow small sized cars, SUV's, and half ton pick-up's. They also provide services such as boosts', unlocks and tire changes. Recoveries are also provided depending on the size of the vehicle.
MEDIUM DUTY TOW TRUCK
Our medium duty tow trucks are equipped to tow vehicles of a larger capacity as well as smaller vehicles. The medium duty wreckers can tow vehicles up to a one-ton size or company service trucks with different equipment on board or even a small motorhome & large van. Recoveries are also a service provided by this style of wrecker.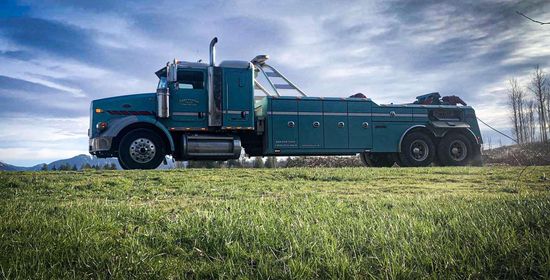 HEAVY DUTY TOW TRUCK
Our heavy truck division has a variety of different size and style trucks that are available at any time. Our 30- and 50-ton wrecker are good for loaded heavy duty trucks. We also have a DTU (detachable towing unit) that is light weight & quick. The cool thing about our DTU is it also doubles as a tractor unit which is used to haul trailers.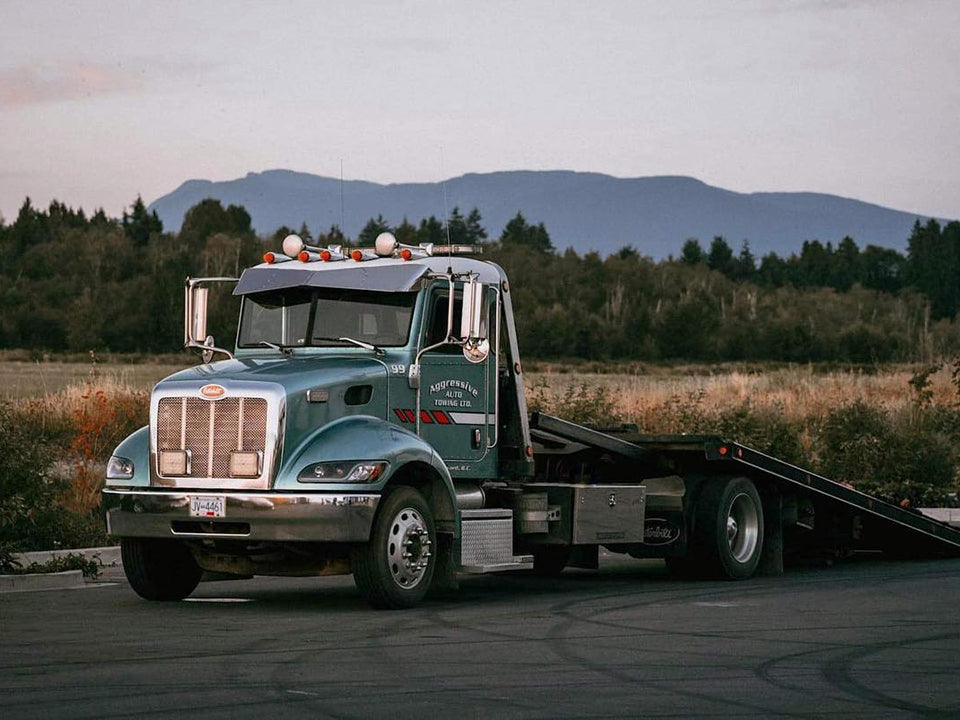 FLAT DECK TOW TRUCK
Our flat deck division specializes in hauling mostly equipment weighing up to 10,000lbs. We also transport exotic cars, motorcycles, Zamboni's and other misc items that require the deck space we have to offer.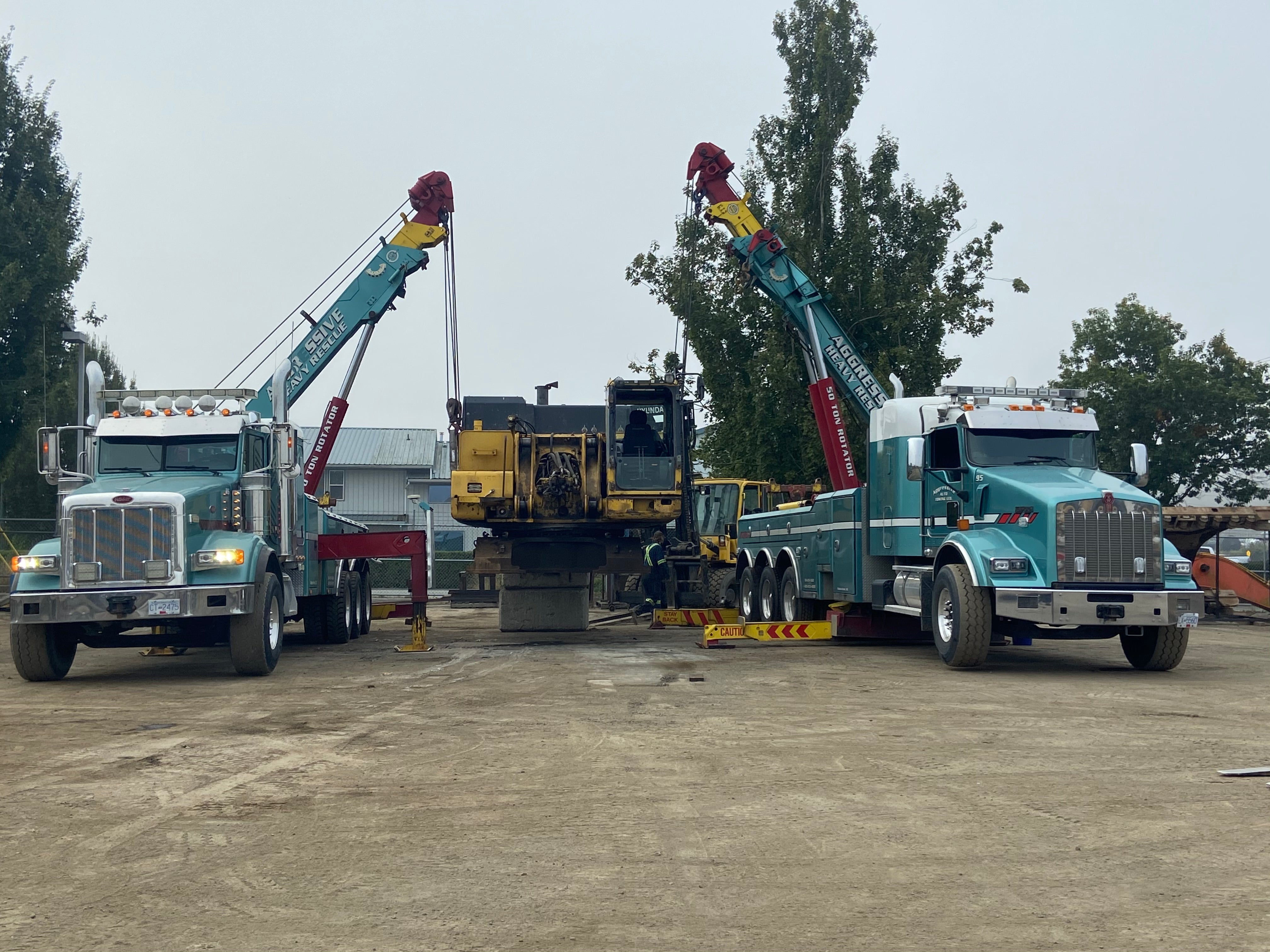 ROTATOR TOW TRUCK
Our rotators are versatile machines capable of a wide variety of applications. Our skilled operators utilize the truck's ability to lift thousands of pounds and then rotate that load a full 360 degrees. Both the operators and the truck ensure your equipment is taken care of safely and as quickly as possible. The rotators can perform lifts, fast recoveries at a variation ofdifferent angles, as well as towing.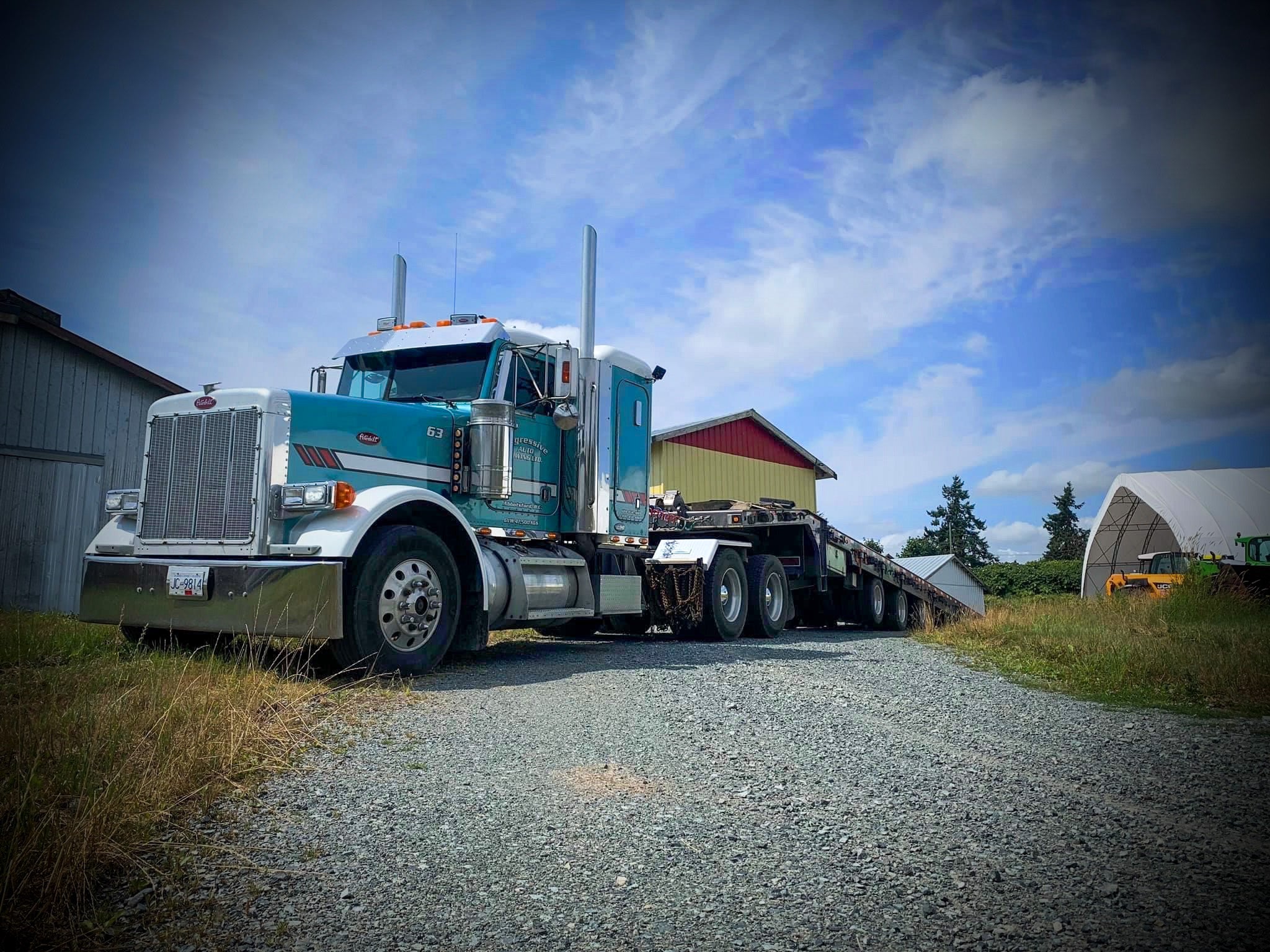 LANDOLL TRAILERS
Our versatile landoll trailer can haul all types of equipment such as excavators, loaders or boom lifts. It is used for buses and can even carry multiple smaller units at the same time.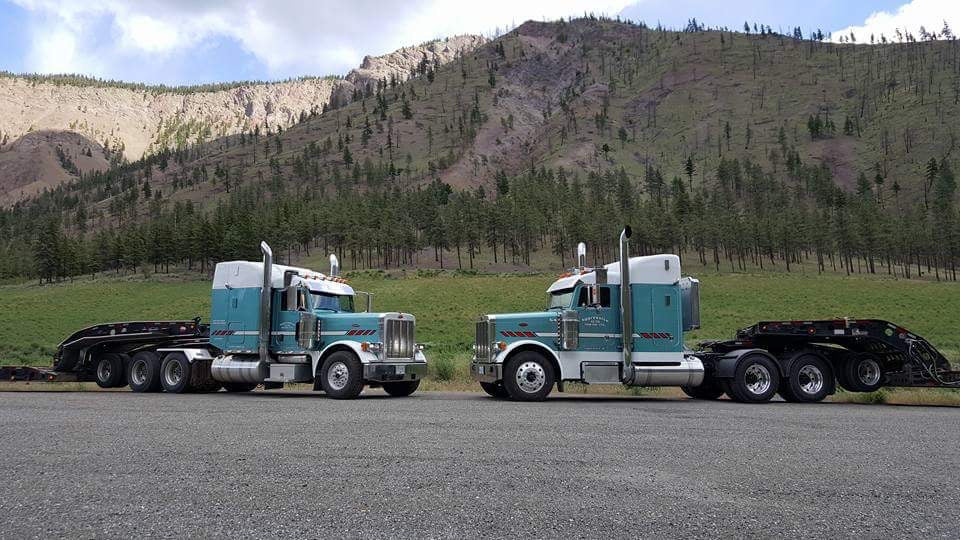 LOW BED TRAILERS
A two-axle double drop lowered trailer can support up to 48,000 pounds with the opportunity to double this capacity by using additional axles. A double drop well can range in length from 24 to 29.6'. These lengths make the trailers ideal for equipment like bulldozers, heavy equipment, and more.